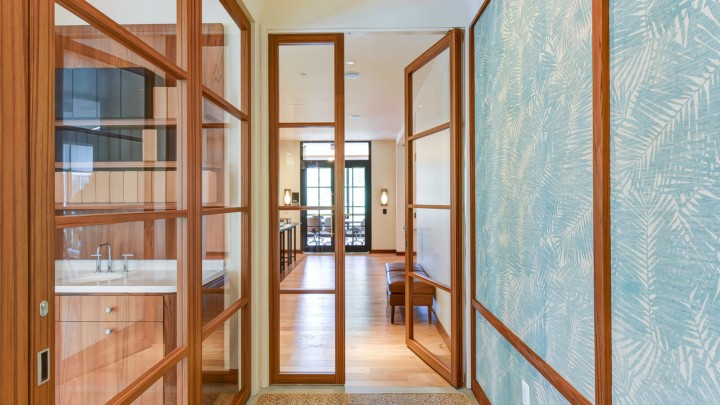 ASID NYUCE: RAYDOOR IDCEC HSW CEU
Description
Dear ASID,

Raydoor is a New York City based company founded in 2000 by furniture designer, artist & entrepreneur Luke Siegel, whose custom design & manufacturing roots were essential to what has evolved into a broadly appealing, yet individually tailored product. At the onset, the product offering was a basic sliding system, but we've grown to include many variations of sliding, along with stacking, folding, pivoting & fixed panels. Raydoor continues to focus on creating light-weight, durable & beautifully elegant systems to fit many styles. Our panels permit light to travel through your space, while still providing an operational solution that transforms a room into a more functional & flexible space.

The success of Raydoor can be attributed to its pioneering product features: NO floor tracks required, patented TWINFRAME™ panel design providing strength & durability, a wide range of system configurations, the highest quality frame, core & building materials, simplicity of installation, the ability to address various budgets & hands on customer service. Our products manufactured in New York and are available in custom sizes, have options for Green & ADA compliance & ship all over the country.

Synopsis:
With more workers shuttling between home office and hybrid offices, both spaces need to accommodate flexible layouts that quickly adjust to changing functional needs. Sliding Doors and Movable Walls provide ideal solutions that support wellness and enhance the functionality of interior spaces. This CEU covers the range of Sliding Door and Movable Wall typologies, their suitability, and their specification process.

Objectives:
Boost health, safety and wellness aspects of interior spaces with sliding doors and walls
Understand functionality of different door and wall options and how to select the proper system for a spatial requirement
Understand material and design options
Maximize design goals while staying on budget
Cost:
Students - Free
ASID Members $10
Non-Members - $20