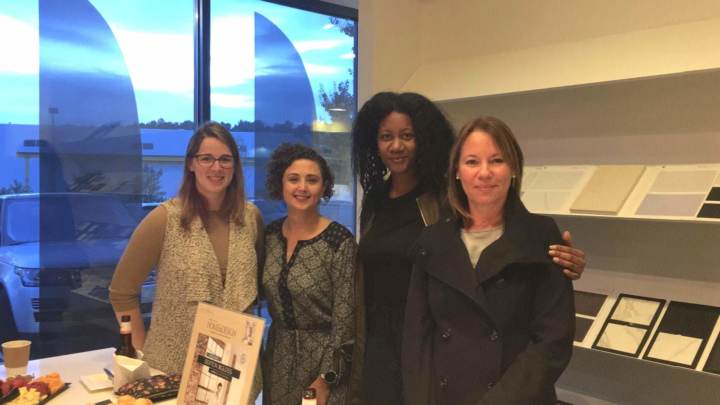 ASID DC METRO Q Prep Course - invites ASID NYUCE to participate
Description
Taking the NCIDQ Exam is like training for a triathlon. To pass the exam you have to train for it.
Last minute cram sessions just don't work. Instead, you can join ASID Washington Metro Prep Course run by Cheryl L. DiMenna, NCIDQ certificate #5935 instructor.
Join like-minded Interior Designers who plan to pass the NCIDQ Exam and move ahead in their careers.
PROGRAM DESCRIPTION:
QPrep is a three-day workshop that helps candidates prepare themselves for the NCIDQ exam.
First, there is an introduction to the exam in general, candidates need to understand what they are getting into.
Second, we walk through the IBC chapters and sections as indicated on the CIDQ website. There is not enough time to go over every single code in the book so we have compared code issues as indicated in the current Practicum Content Blueprint with the CIDQ codes list. Please understand, our instructors have been leading workshops since 1994 and have an understanding of the evolution of the exam and what code issues have been important to CIDQ in the recent past.
Third, we have some sample questions to share. Finally, we spend a small amount of time on study tips and the multiple-choice sections.
Individual Participant Requirements:
Reliable internet connection with camera and audio to participate in zoom meeting
Their own copy (purchased or borrowed) of the 2018 IBC Code Book
Notebook, writing implements, highlighters, Post it Notes
Registration must include name physical mailing address for materials to be shipped , cell number to receive messages from speaker
PROGRAM OUTLINE:
Day 1 - Friday 11AM - 4PM
Intro and Codes
Day 2 - Saturday 8:30AM - 5PM
Codes, Codes, Codes
Day 3 - 8:30 Am - 2PM
Finish Codes
Useful Information
Study Guide/ Multiple Choice
INSTRUCTOR: Cheryl DiMenna

Cheryl DiMenna received an BFA from the Maryland Institute, College of Art, now known as MICA, graduating in 1982 with a major in Interior Design. She earned her NCIDQ certificate in 1986 and is a Certified Interior Designer in Maryland.
Ms. DiMenna is currently a freelance designer participating in commercial, residential, and healthcare projects. Primarily she is hired for programming, space planning, construction documents, cabinetry design/detailing, and specifications.
While a member of ASID , Cheryl participated in activities to encourage passage of the original licensure legislation in Maryland. She served on several committees for the Maryland chapter including the Nominating Committee, Strategic Planning Committee, was on the Chapter Board for 5 years, and served as the STEP Chair for 26 years. Ms. DiMenna has been informing students about the NCIDQ Exam and proper preparation at various colleges and Student Career Days , and has reviewed student portfolios at NeoCon East. She also served on the ASID Foundation Jury reviewing scholarships and awards for undergraduate and graduate students. She was an Adjunct Faculty member in the Interior Design Department at Harford Community College. Cheryl taught STEP Workshops for 17 years and has been a QPrep Instructor since its inception in 2011.