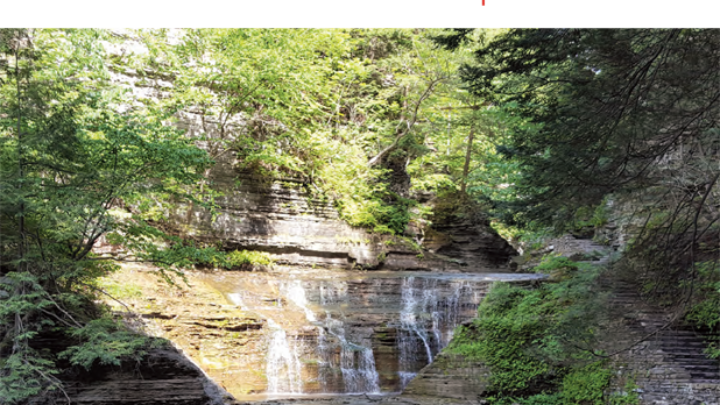 ASID NYU/CE Chapter Weekend
Description
Join us for our Chapter's largest event of the year!
Come meet with professionals, industry partners, educators and students from all over the region to network, mingle and experience the unique Ithaca area. The weekend will be packed with CEU's for attendees to meet the upcoming credit deadline this December, including the feature presentation: WELL Designed - How to lead the design profession to positively affect health and wellness and understand the new WELL standard; presented by IWBI and ASID. See detailed descriptions of each event below and register now!
Sessions may be purchased separately or an entire weekend package that includes all sessions can be purchased at a discounted rate. The session's rates are broken out into three groups: 1) ASID Members 2) One guest attending with an ASID Member or Student 3) Non-Members
Hotel group rates are available until August 28th at Hotel Ithaca by calling 607.272.1000. Make sure to mention ASID!
Friday September 22nd, 2017
3:00 - 4:00 pm Herman Miller CEU
DESCRIPTION: Ward Bennett Giant of Minimalism - The life, achievements, philosophy and impact of Ward Bennett. With an emphasis on his wide-ranging body of work and his minimalist approach. Bennett was a self-taught designer whose impact helped change the face of design in America and elsewhere. CREDIT: 0.1 IDCEC / 1 AIA
PRESENTED BY: Maureen Alexander, Territory Manager of Herman Miller
COST: Members, Students and Member Guests - FREE; Non-Members - $10.00
4:30 - 6:00 pm Cocktails & Networking Mixer
DESCRIPTION: Enjoy signature cocktails while mingling with other Chapter Weekend attendees at Ithaca's famous Moosewood restaurant. Soak up the Ithaca vibe and walk one block over to the all pedestrian Ithaca Commons to find a variety of restaurants and bars for a lively nightlife.
Saturday September 23, 2017
8:30 - 9:30 am Breakfast & Chapter Board Meeting (ASID Members ONLY)
DESCRIPTION: Join other ASID NYU/CE Chapter members in discussing the state of the Chapter. This is your chance to get to know the Board of Directors, ask questions or express your concerns.
COST: Members - $10.00; Students: $5.00
9:30 - 11:00 am WELL Building Institute CEU
DESCRIPTION: WELL Designed Demonstrating the Positive Impact of Interior Design - As we spend 93 percent of our time indoors, our physical surroundings have a significant impact on our behaviors, decisions, and overall health and wellness. Learn how to lead your profession to positively affect health and wellness from ASID and the International WELL Building Institute™ (IWBI™). We have partnered to engage the interior design community to accelerate the integration of health and wellness in the built environment. Attend the joint ASID and IWBI seminar to learn about the business case for healthy interior design, understand the new WELL standard, and gain perspective with a case study on the new ASID Headquarters office. CREDIT: .1 IDCEC / 1 AIA / 1 GBCI
PRESENTED BY: Jessica Rose Cooper, LEED AP, NCIDQ, CCO, International WELL Building Institute AND Matthew DeGeeter, ASID, VP, Education & Engagement
COST: Members - $30.00; Students and Member Guests - $20.00; Non-Members - $40.00
11:15 - 12:30 am Port & Wine Tasting
DESCRIPTION: Experience the small artisanal urban winery in Ithaca with a tasting and tour led by a 5th generation winemaker who respects the history of the trade while adding his own Ithaca style flair to the process.
COST: Members, Students and Member Guests - $5.00; Non-Members - $10.00
1:00 - 2:30 am Big Ass Fans CEU Lunch & Learn
DESCRIPTION: Air Movement for Energy-Efficient Comfort in Conditioned Spaces - As we move increasingly towards market viable net-zero buildings with initiatives like ASHRAE Vision 2020 and the 2030 Challenge, we must reevaluate the role that typical building components play in a facility's energy efficiency. ASHRAE 55 has highlighted the impact of elevated air speed on thermal comfort, and in recent years innovative designs have reestablished air movement as an integral part of occupant comfort and energy conservation. Furthermore, recent changes to Appendix G of ASHRAE 90.1 allow the inclusion of energy savings from using elevated air speed in energy simulations. When integrated into new building designs, air movement allows a reduction of air conditioning capacity and ductwork. In the winter, low speed air circulation redirects heated air trapped at the ceiling, resulting in significant energy savings. Project teams working on net-zero buildings have proven the effectiveness of incorporating air movement in building plans as part of an integrated design strategy. CREDIT 0.1 IDCEC / 1 AIA HSW / 1 GBCI BD+C / 1 PDH / 1 Core LU (AIBC)
PRESENTED BY: Matt Westbrook, Architecture & Engineering Specialist of Big Ass Solutions
COST: Members $10.00; Students and Member Guests - $5.00; Non-Members - $15.00
2:30 - 3:30 Seminar How to Charge for Your Services
DESCRIPTION: Seminar led by local, small business owner, Lynda Myers, on business practices and finances. Topics will include: how to decide what you are worth, presenting your worth to clients, finding a good fee structure for both you and the client and being up front about costs.
PRESENTED BY: Lynda Myers
3:30 - 5:30 Time to Explore!
DESCRIPTION: Take this free time to check out some sites of Ithaca! There are a variety of sites and activities in the area to explore and too many to list. Check out www.visitithaca.com/attractions for some site seeing options.
5:30 - 9:30 Design Awards Dinner
DESCRIPTION: Dinner Reception and Design Awards Presentation. Take time to relax and savor the grand finale of the weekend! We'll kickoff the evening indulging in cocktails and hor d'oeuvres with musical accompaniment by local ASID member and his band, the Pete Forlano, Trio. Sip your drinks while getting in touch with our weekend Sponsors at their product tables. Plated dinner will be served at 6:30 with the Design Awards Presentation to follow.
DINNER CHOICES: Flat Iron Chimichurri with red wine agrodolce, whipped garlic potatoes and tomato arugula salad OR Gruyere & Herb Stuffed Chicken with demi-glace de poulet and celery root puree.
COST: Members $100.00; Students and Member Guests - $75.00; Non-Members - $125.00